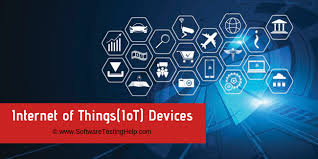 New Delhi: Adoption of Internet of Things (IoT), which provides the core tools to automate data collection and generate insights, is still at a niche stage in India due to various challenges such as lack of clarity on what to prioritise and right talent and skills, says a new report.

Technical challenges of connectivity, compatibility, interoperability, and cybersecurity are other challenges that are holding back IoT adoption in India, according to the report released by Deloitte India ..Across the world, spending on software and hardware related to IoT is projected to grow rapidly, from $726 billion in 2019 to $1.1 trillion in 2023, according to a market research report.

A recent IoT industry spending report revealed that Asia/Pacific accounted for most ofAthe spending on IoT in 2019, with India spending $20.6 billion.

However, after Covid-19, the focus is on conserving cash in India and the Deloitte report projects a de-growth in 2020, possibly going into the ..

Read more at:
https://economictimes.indiatimes.com/tech/ites/internet-of-things-adoption-in-india-still-at-niche-stage-deloitte-report/articleshow/77833140.cms?utm_source=contentofinterest&utm_medium=text&utm_campaign=cppst